Hair
15% off Phylia de M.
Hello beauties!
Just a quick update on a few promos on purchasing Phylia de M.
:
Right now AHALife
is offering a $20 credit with any order over $100, free shipping on any order over $100, plus 15% off your purchase with the promo AHA15 (this expires March 31st, 2014 at midnight, PST)
Making your purchase through AHALife
will save you a significant amount, especially if you are looking to purchase the 4 Step Kit
(shipping through Phylia de M.'s website runs about $15 per order), taking it (with the $20 credit) from what would be about $220 to $150.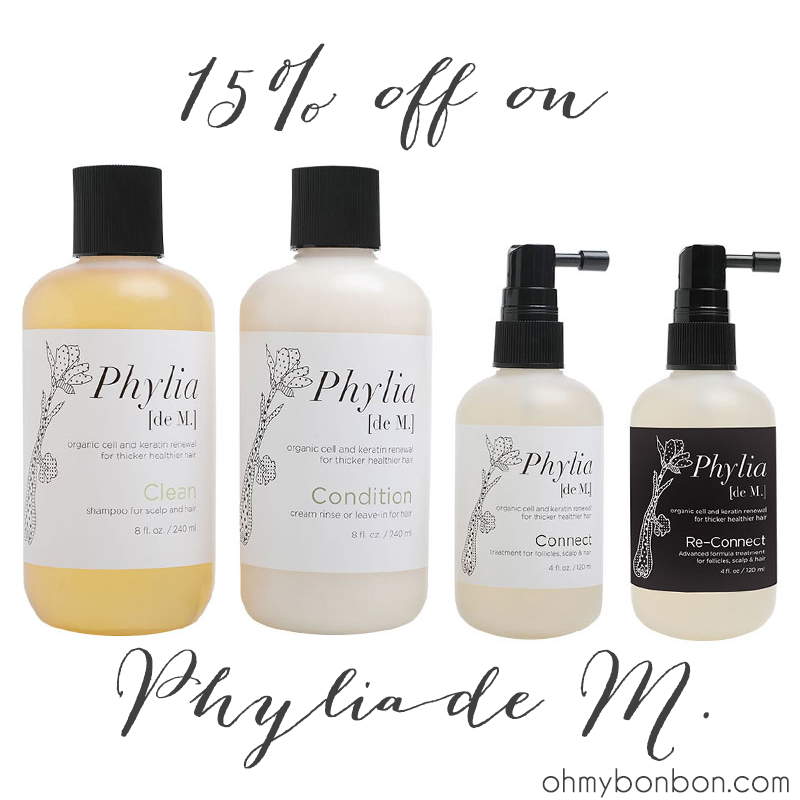 Enjoy!
xo
Ashley
4 Comments to "15% off Phylia de M."