Hair
Phylia de M. is back in stock after being sold-out for 2 months, and you get 15% off!
Compliments of AHAlife, an online curation of some of the world's best and most amazing products, Phylia de M. (and everything else) is 15% off with their current promo code!
I have been using Phylia de M. for a couple years now, and I can honestly say, I would never choose to use anything else. If you have curly, tangle-prone hair like I do, Condition is a lifesaver! There really isn't anything that detangles and nourishes my hair quite as well.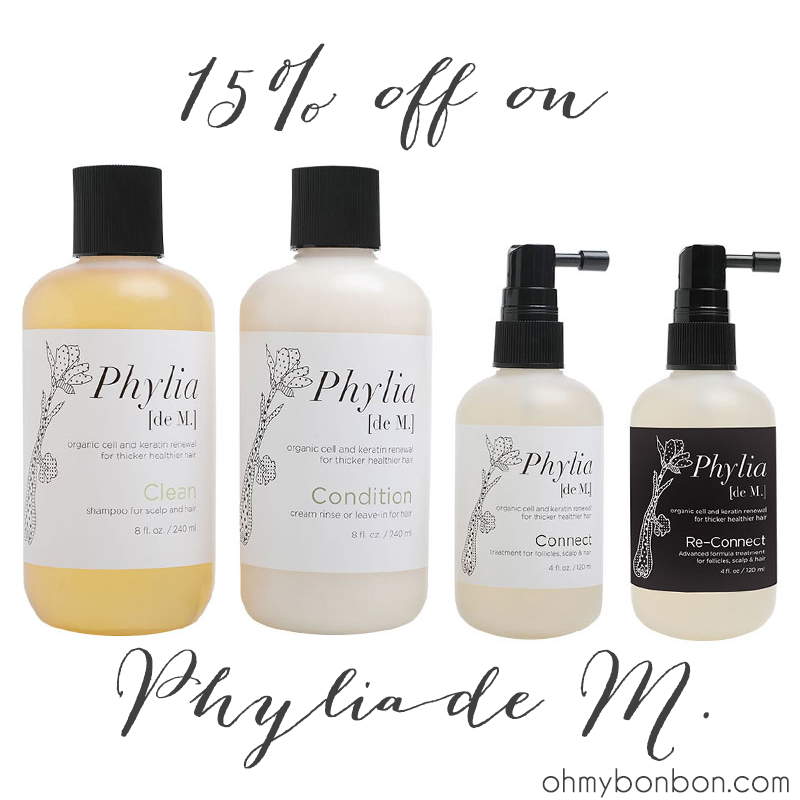 I've even included Phylia de M. on my list of Must-haves if you are a bride preparing for your Wedding Day. It's that good!
Use promo AHA15 for 15% off at checkout.
xo
Ashley