Beauty
What I'm Lusting After: July, 2014
Hello beauties!
My summer has been a bit of a whirlwind, and I've hardly had any downtime, but even still, I have accumulated quite a few wants over the last couple months!
Bobbi Brown has come out with a couple beautiful eyeshadow palettes, and YSL has released their newest hybrid lip & cheek product. And if you have Instagram, you've probably already seen all the hype over the AMREZY palette from Anastasia Beverly Hills!
High on the list: I am in the market for some new makeup brushes, and I am really, really intrigued by the ARTIS makeup brushes. Click through the link below to see what AHAlife has to say about these uniquely crafted makeup tools!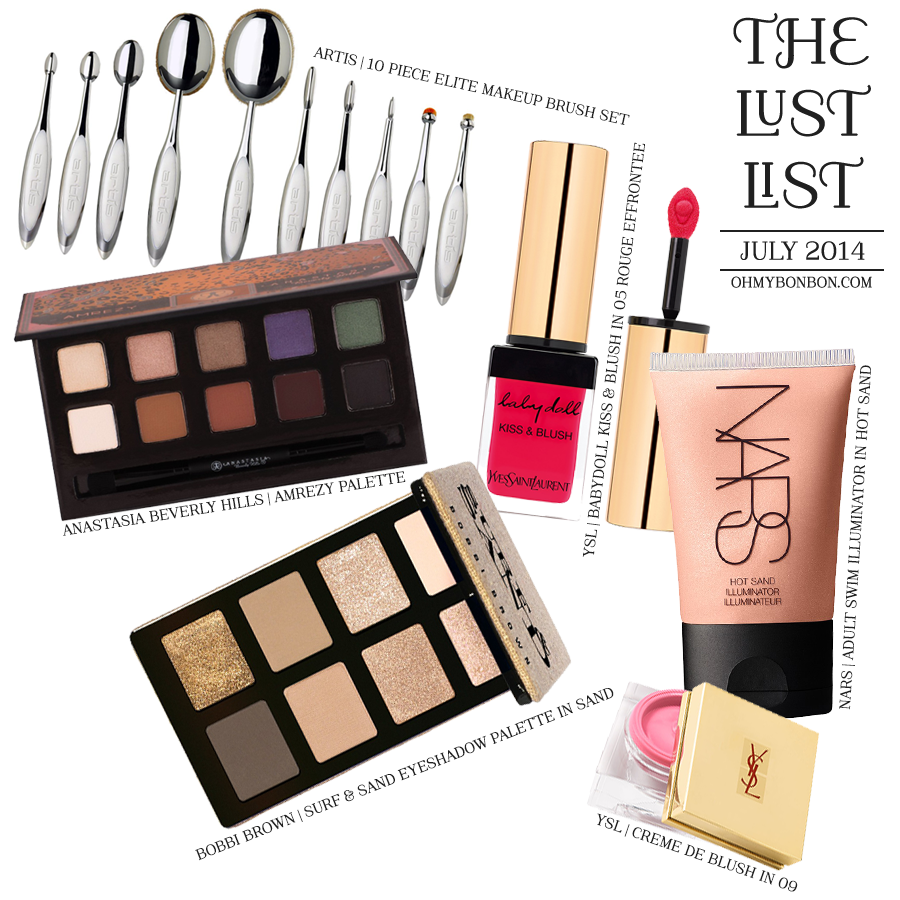 And, beyond the world of makeup, there is always a dress or a pair of shoes that I'm dying inside over. My current is of course Hervé Léger (as if you'd expect anything else). And to be more specific, the Hervé Léger Izzie Ombre Dress in the color Green Opal Combo. Be still, my beating heart! ♥
I've been following very closely with the sales on herveleger.com as of recent. A girl can dream!
Let me know what you think in the comments as always, and stay beautiful!
xo
Ashley
1 Comment to "What I'm Lusting After: July, 2014"