Announcements
My Camera: Canon 5D Mark III
If any of you remember reading my Birthday Wishlist post, I am now here to tell you that my husband gave in to my incessant nagging spoiled me with the camera I had been drooling over for months. #VERYBLESSED!
The learning curve with this camera has been interesting, but I've actually made quite a bit of progress with the camera itself, and the accompanying EF 24-105mm IS lens.
Here's a quick glimpse behind the lens of me—please excuse the messy bathroom. No secrets anymore!—just after having finished playing and testing out some new makeup for review.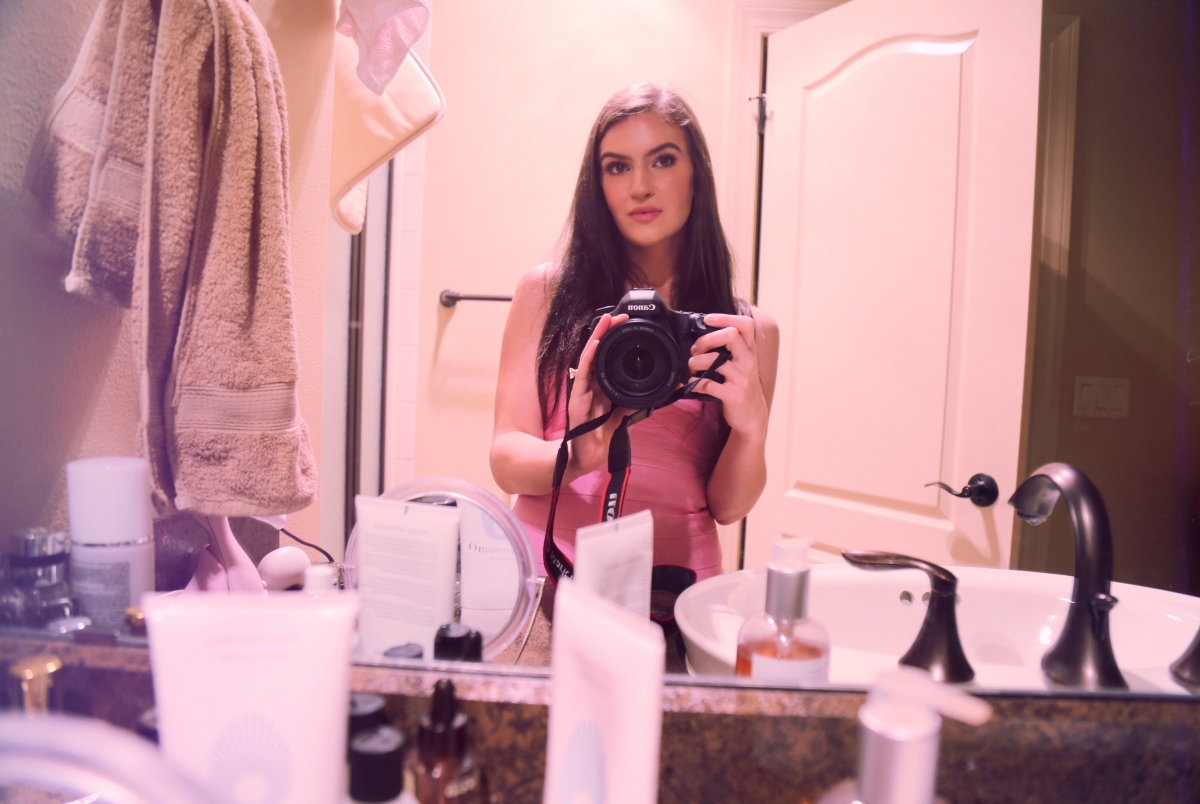 If you've noticed an improvement in my blog photography as of late, I am pleased to announce that this is why, and I hope to continually improve! I promise I'll start adding swatches, but for that I'm going to need a shorter lens, because this one I can't get a focus if it's closer than about 6 inches away, and sadly (thankfully?) my arms aren't that long! If you have any suggestions in this realm, please help a girl out and leave a comment!
One of the many perks of this camera is the incredible HD video capabilities that make for an incredibly cinematic experience. I'm looking forward to sharing, but not quite brave enough yet for making any video tutorials! Haha!
For anyone interested in learning more about this camera, here you go:
So, a very grateful Thank-You to everyone that has read this blog for as long as you have, and endured the progression of photo quality. This is a clear improvement over my iPhone 5S snaps, and I am yet but a humble student of this camera's extensive capabilities!
Hope you all enjoyed your weekend, and don't let the Mondays get to you!
xo
Ashley
3 Comments to "My Camera: Canon 5D Mark III"