Beauty
Sephora VIB Rouge Holiday Soirée 20% Off Holiday Event!
It's that time of year again – Sephora is tempting rewarding loyal shoppers (VIB & VIB Rouge) with 20% off of your purchase, November 6th-10th!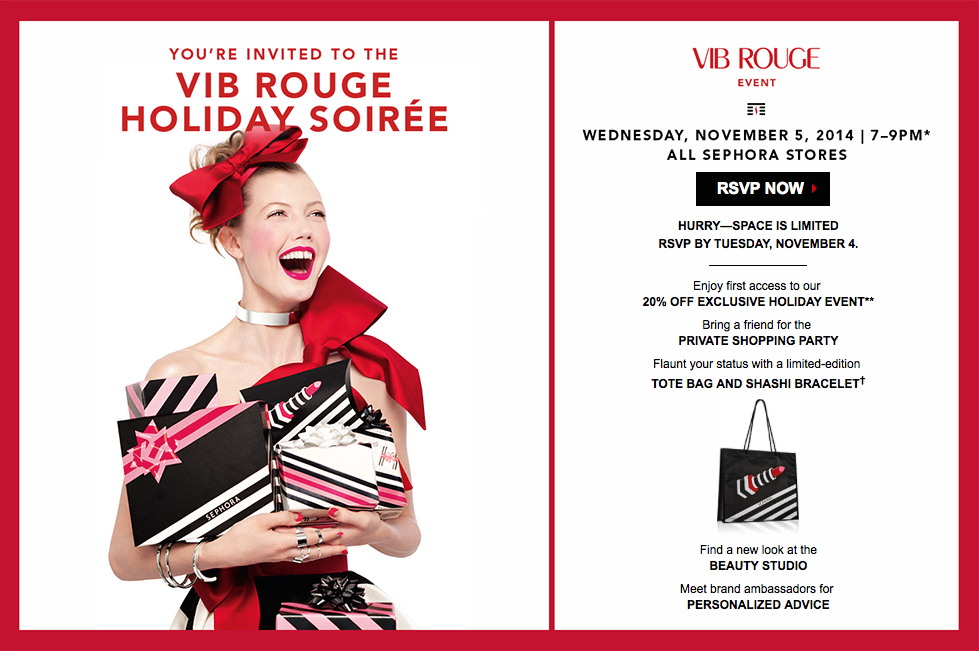 I'm coming dangerously close to having shopped too much at Sephora this year, so in an attempt to spare myself this time around, I'm going to live vicariously through the purchases of others (probably not what's going to happen, but still…)!
The 20% off sale is currently only available to Sephora VIB and Sephora VIB ROUGE members of the Beauty Insider program, using the promo(s) GIFTVIB or GIFTROUGE.
So here you go, to tempt you—because someone has to—some of my favorite Sephora holiday sets and other beauty picks.
Ready, set… SHOP!
Okay, so that might be a bit excessive, but—in summary—there are a lot of options out there on what to splurge and get 20% off on!
On that note, do share your picks and purchases in the comments, as I'd love to hear about them!
xo
Ashley