Robert and I were recently in Las Vegas, Nevada staying at The Venetian for our 2 year wedding anniversary, and I wanted to share a quick glimpse of what I packed and a few of the places we visited while on the strip (scroll to the bottom for a mini Las Vegas travel guide)!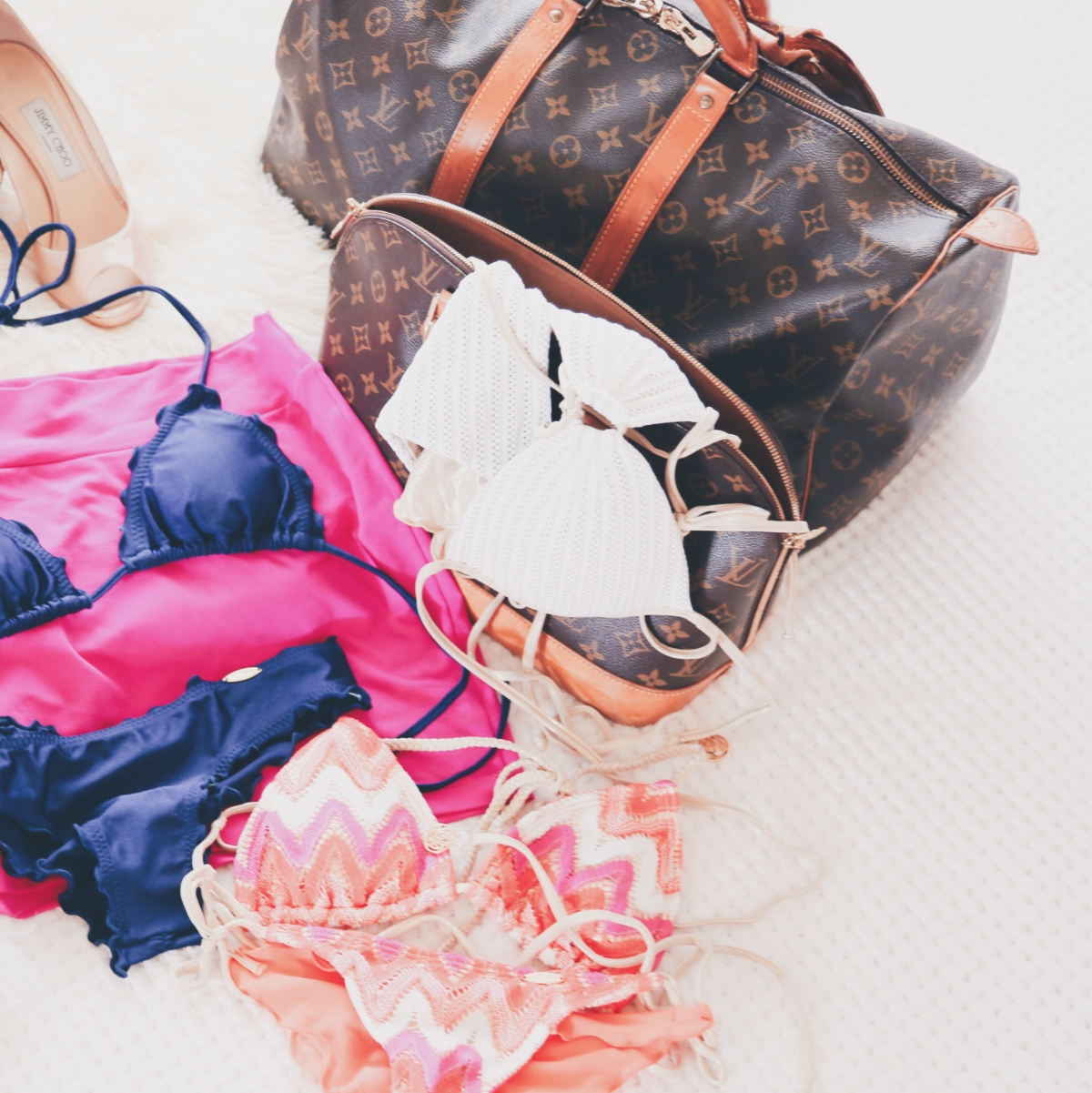 The highlight of our stay was definitely going to see La Rêve, but also lounging in the luxurious Venetzia pools and Canyon Ranch Spa.
Some of my favorite places to dine in Las Vegas
Bouchon | The Venetian » If you love quintessential French cuisine and pastries, this one is for you. I order the Truite Amandine, Berries and crème, and a cheese danish when I'm feeling naughty. Also, if you stop by at dinner time, they often will have a unique dessert concoction (these usually sell out very quickly) such as the mango bombe that they had while we were enjoying our stay. C'est si bon!
Yellowtail | The Bellagio » Chef Akira Back will make you want to eat noting but his incredible sushi for the rest of your life once you sample a bite. I'm also extremely partial to the Chilean Sea Bass on the Yellowtail menu (Robert and I try and guilt one another for the last bite!), which literally will melt in your mouth.
Le Cirque | The Bellagio » This French fine-dining-experience restaurant is unique in quite a few different ways, but one of the things that stood out to us the most is that almost everyone working at this restaurant has been there since it opened, over 10 years ago. Their cold plates are incredible, and if you have the time and a little extra room in your budget, consider trying one of their multiple course meals.
Tableau | The Wynn » My favorite lunch spot on the entire strip, Tableau has a certain flair to the decor and ambience that you have to experience firsthand to completely understand what makes this place so special. Not to mention, the food is also out of this world. If you're up for trying a drink off the menu, I recommend "The Dream".
SW Steakhouse | The Wynn » Our go-to steakhouse while in Las Vegas, and one of the few places in the United States you can eat imported Japanese Kobe beef. I stick to the filet mignon, and we enjoy the salad varieties, au gratin potatoes, shaved Brussels sprouts, and sautéed asparagus.
Zeffirino | The Venetian » If you're craving Italian food and want to experience dining on a balcony overlooking the Venetian canals while gondoliers serenade this is your place. Not to mention, you probably won't find anything more authentic in Las Vegas than this. Their Orzo Perlato, Pomodorini, Feta, Barbabietole e Rucola salad is possibly the most delicious barley salad I've ever tasted, and I also highly recommend the Capellini ai Filetti di Pomodoro.
Canaletto | The Venetian » Another excellent Italian spot with an incredible minestrone, delicious pizzas, and if you crave endives (as I apparently do), I can't say enough wonderful things about the Insalata di Pere.
In-N-Out Burger » If you have enough time for one last meal on your way back to the airport, maybe it's the SoCal girl in me, but I will do anything to get that one last In-N-Out Double-Double protein wrap Animal style burger and chocolate milkshake whenever I have the chance. We don't have In-N-Out in Montana, so it's a hot commodity with SoCal expats.
If you've never been to Las Vegas, definitely put it on your bucket list!